Benefit from our personal service
Request a brochure and get in direct contact with our Talent Acquisition Team
Welcome to St.Gallen, Switzerland
Our MBA programme focuses on integrative thinking, innovation, purpose, leadership and career development, supported by career services and corporate interactions that are dedicated exclusively to the MBA.
To express interest and to better understand how the programme fits your career goals, we invite you to send us your public LinkedIn profile for feedback. 
Key Facts
84 Nationalities
in the MBA Network
Years work experience
4-10
Ranking by Financial Times
European Business
Schools 2018
Full-time MBA Salary Increase Average
69%
Our Courses
1-year Full-time MBA
12 Months
CHF 58,500 Total fee
---
Taught in English
Classes in St. Gallen
2-year Part-time MBA
24 Months
CHF 70,000 Total fee
---
Taught in English
Classes in St. Gallen
and Zurich
Easily Reachable from Major European Hubs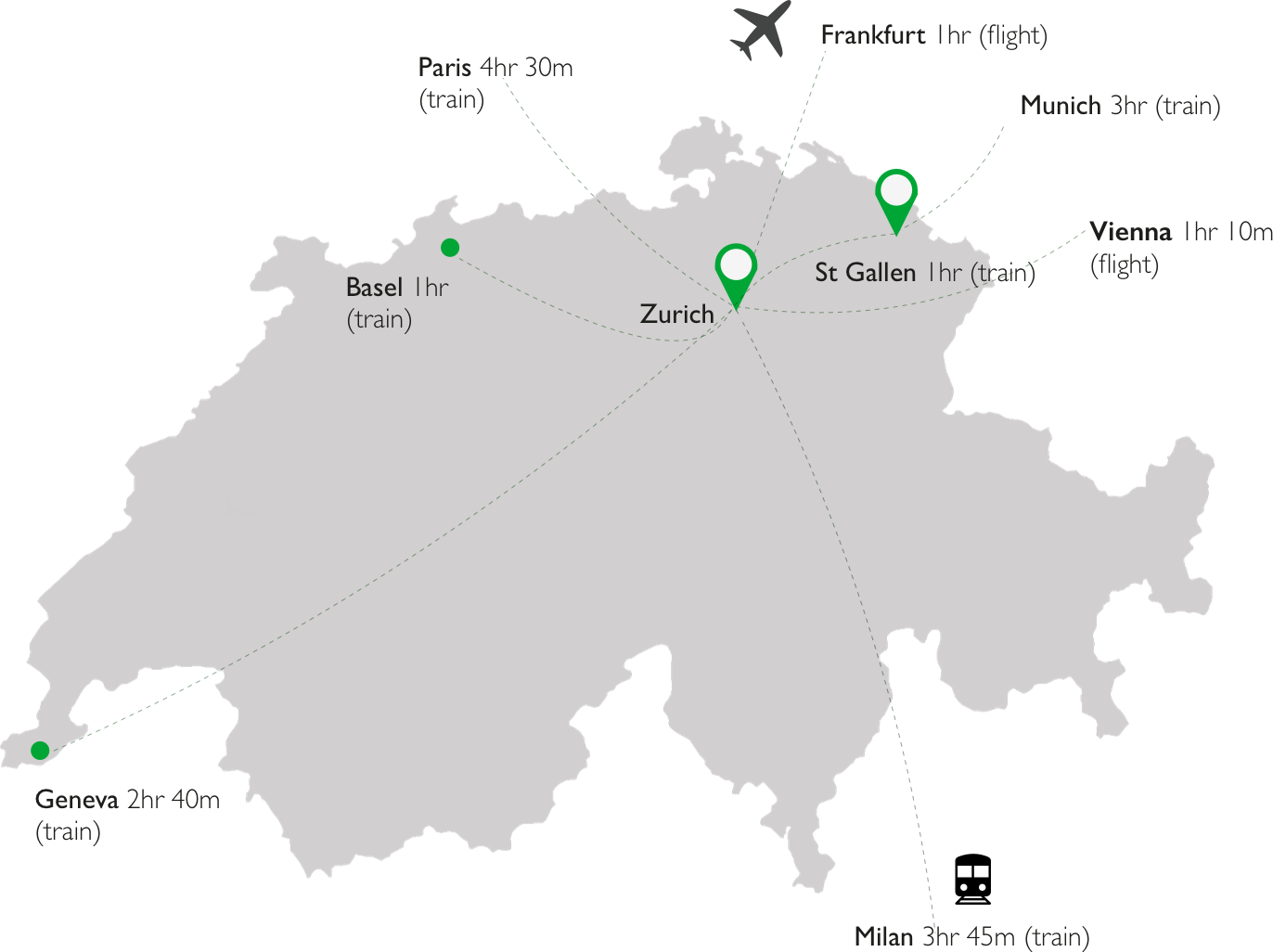 Events
Meet us in Switzerland and around the world
Our MBA programme leads to a wide variety of career outcomes, ranging from those traditionally associated with an MBA, to ones that may surprise you. You can see more perspectives in our Alumni Stories video section.